Roger Dean Maidment, CPA, CA
Not your average bean counter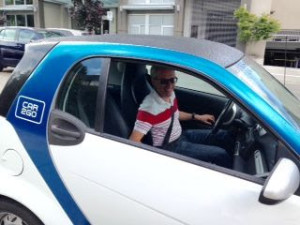 Eileen Booth, Manager, Administration
Currently, in my 13th year working at Roger Dean Maidment Inc (a major achievement!)
A degree in Media & a Bachelor of Arts from Ryerson University in Toronto minoring in English Literature and Psychology (I've got this job covered).
I am, and in no particular order, unjudgemental, somewhat cautious, optimistic, logical, curious, resourceful, a photographer, a sometimes sailor and, generally, happy.  I often try to elevate small talk to medium talk.  The two secrets to my success: #1; don't reveal everything.
…and most importantly, the golden rule of work is that the boss's jokes are ALWAYS funny.
Leila Swann, CPA, CA
Leila has worked in the mid-market sector of public practice accounting for over five years.  Her primary focus is small to large-sized owner operated businesses in the Lower Mainland area of BC including Bowen Island.  She has experience with many types of bookkeeping software including Quickbooks and Sage (Simply Accounting), as well as customized programs.  Her previous experience also includes audit and financial reporting for Municipalities, First Nations, and other government entities reporting under Canadian public sector accounting standards (PSAB), as well as non-profit entities including charities and housing organizations (NPO).  She is experienced in financial statement preparation and financial reporting under a range of standards and has worked on many special projects such as tangible capital assets, and inventory.
Jade Milsted
Bio to come…